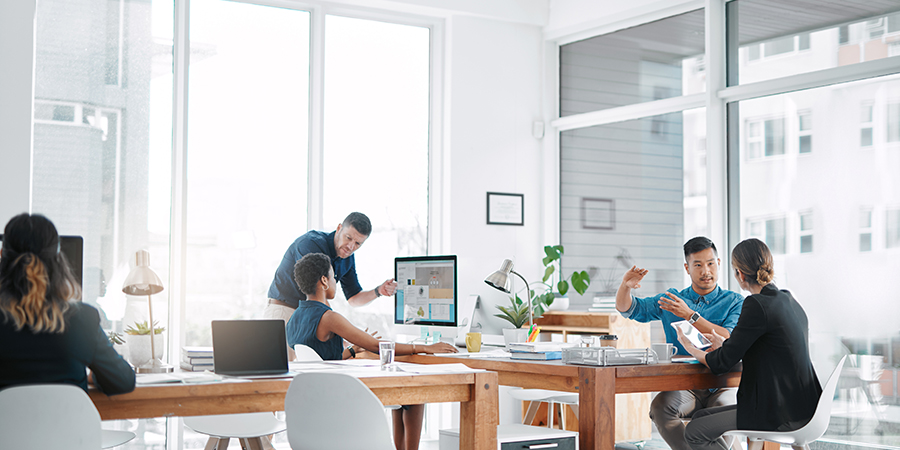 Our vision.
A creative and symbiotic organization that delivers purposeful service through people and technology.
Our mission.
Enable, empower, and inspire our people to serve our customers, community, and environment with purposeful service.
Our purpose.
Our purpose is to grow ActionHQ as a vehicle to bring courage, hope, joy, and opportunity to peoples lives. It's our journey.
Back story.

ActionHQ is a data driven communications and communications technology agency. We've been supporting our clients with communications solutions since 1996.
Since our inception we've delivered over 22 thousand projects helping our clients to better connect with their customers and their workforce. Data, personalization and analytics are engrained in our DNA!
We are a team of creative solutionists who share a curiosity for technology, and thrive on the delivery of authentic customer service.
From day #1 we've lead with people, passion and purpose. We embrace creative expression through work, play and life, we recognise our diversity as strength and foundation..

Our enduring success is reward from building trust with our clients; trust earnt through asking considerate questions, listening attentively, contributing with innovative thinking, and above all, delivering measurable results.

Technology are the tools of our trade and with an ever changing landscape we continue to adapt, grow and innovate. In some instances we build our own tools and in others we adapt the best tools available for the job.

To our clients, we appreciate serving you, and to our potential clients we look forward to the opportunity to meeting you.
Our guiding values.
We ensure the physical and emotional safety and wellbeing of our people, and our environment is paramount.
We look for the truth in all we do, and we act with integrity.
We turn up for each other, we contribute value to the mutual success of the team.
Where technology improves the advancement and productivity of the organization, we adopt it.
We rigorously produce policy and process to guide all aspects of the organization, these policies and processes are readably accessible, reviewed and trained.
We proactively remain connected to our employees, customers, community, and environment. We learn from the connection and continually adapt and improve.
We design and build our organization to deliver exceptional customer experiences. We know this is a result of enabling our people to be the best they can be, by providing access to the best environment and tools to deliver the mission.
We're a challenger brand, that means we promote, empower, and embrace the team to challenge the norm and the current status quo.
We believe in creative gatherings, where we come together, create together, plan together and celebrate together.
We appreciate that we are all at different stages of our human journey, we embrace this, and we also recognise that our organization is part of that journey.
We make a positive net impact to our environment; we recognise that we need to consume resources to deliver our vision and we are dedicated to replenishing resources so that we contribute back more than we consume.
We respect and value our supply chain, we recognise their contribution to the delivery of our principles.
Let's make this officical
Sign up to stay in the conversation about everything, ActionHQ, purpose, human insights, leadership, lifestyle, creative expression and communications.