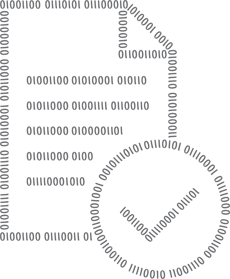 TERMS OF USE & TERMS OF SALE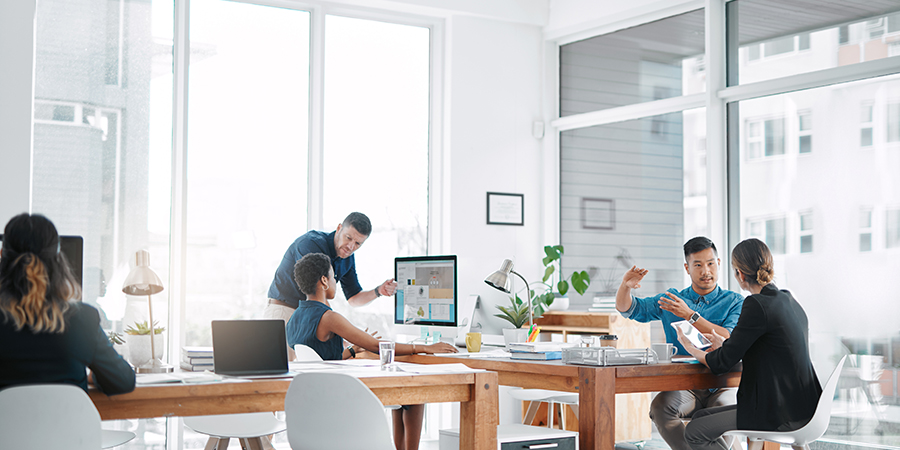 Terms of Use & Terms of Sale

Updated: Effective as of July 1, 2023

Terms of Use

IMPORTANT: THESE TERMS OF USE ("TERMS AND CONDITIONS") INCLUDE A CLASS ACTION WAIVER. PLEASE READ THESE ENTIRE TERMS AND CONDITIONS CAREFULLY BEFORE USING THIS WEBSITE. These Terms and Conditions incorporate by reference the Privacy Policy, and any capitalized terms in that agreement shall have the same meaning here.

General

Welcome to the website of Actionmail Limited (trading as ActionHQ), (including any of its subsidiaries or corporate affiliates, collectively, "ActionHQ," "we" or "us"). Any person accessing or using the website and any associated webpages (collectively, the "Website") is referred to as "you".

We ask that you review and abide by these Terms and Conditions, our Privacy Policy, our Terms of Sale, and any other terms and conditions that may appear on the Website from time to time.

This Website and its Content (as defined below) are intended solely for personal and non-commercial use by you. Any use of this Website or its Content other than for personal and non-commercial purposes is prohibited.

Privacy

Please take a few moments to review our Privacy Policy which describes the collection and use of information on the Website.

Intellectual Property Rights; Content

Unless otherwise noted, the Website, its features, functionality, and all materials, including, but not limited to, images, text, graphics, logos, descriptions, data, illustrations, designs, icons, photographs, video clips, audio clips, sounds, files, trademarks, trade dress, software, specifications, advertisements, titles, names, written materials, User Generated Content (as defined below), Digital Content (as defined below) and any other materials that appear as part of or on the Website (collectively, the "Content"), are protected by copyright, trade dress, and/or trademark laws of New Zealand, and all worldwide rights, title and interest in and to the Website and Content are owned controlled, and/or licensed by ActionHQ. Please note that certain trademarks, product names, company names, logos, service marks or material displayed on the Website may be owned by third parties, and you understand that you are not authorized to display or use such without the prior written permission of the relevant third party.

ActionHQ and all related names, logos, product and service names, designs and slogans are trademarks of ActionHQ or its licensors. Such marks cannot be used without the prior written permission of ActionHQ.

Except as may be expressly permitted by ActionHQ, you may not use, reproduce, copy, publish, transmit, distribute, display, modify, perform, download, license, create derivative works of, reverse engineer, frame, transfer, sell or participate in any sale of, or exploit in any way, in whole or in part, any Content, the Website, or any related software; provided, however, that you may download certain Content as indicated on the Website for your personal, non-commercial use only. You are hereby granted a non-exclusive, limited and revocable license to view the Content on the Website, but only while accessing the Website. In addition, you are hereby granted a right to download certain Content as expressly permitted by ActionHQ on the Website; provided, however, that where ActionHQ expressly permits you to download certain Content as indicated on the Website you may do so only for your personal, non-commercial use and subject to any additional restrictions provided by ActionHQ either in these Terms and Conditions, on the Website or elsewhere as may be indicated by ActionHQ. No right, title or interest in or to any downloaded Content or software is transferred to you as a result of any such permissible downloading or copying.

The Content may contain omissions, errors, or may be out of date. The Content is provided for informational purposes only and ActionHQ is under no obligation to keep the Content updated. ActionHQ may, in its sole discretion, change, delete, update, modify or otherwise alter the Content at any time without providing notice to you.

User Generated Content

As used in this Section, (i) "User Generated Content" means messages (including e-mail), data, information, text, music, sounds, photos, graphics, images, designs, icons, video or audio clips, files and comments, including but not limited to feedback, suggestions, reviews, questions or other material or content regarding our existing products, marketing strategies, business and customer service; and (ii) "Interactive Areas" means reviews, forums, blogs, chat areas, bulletin boards or other interactive areas in which you or other Website users may post Comments, content, messages, materials or other items on the Website.

Generally

By posting, distributing, sending or displaying User Generated Content to the Website, you:


hereby grant to ActionHQ a non-exclusive, royalty-free, perpetual, transferable, irrevocable, fully paid-up, worldwide, and sublicenseable right to use, copy, reproduce, modify, adapt, translate, distribute, publish, create derivative works of, display, perform, and otherwise disclose or incorporate into other works, the User Generated Content for any purpose to the extent permissible by applicable law;
grant ActionHQ and its subsidiaries the right (but not the obligation) to use your name in connection with such User Generated Content, subject to ActionHQ 's Privacy Policy;

represent and warrant that:
you own and control all of the ownership rights to the User Generated Content that you post or otherwise distribute, or you otherwise have the lawful right to post and distribute such User Generated Content on or through this Website;

such User Generated Content is true, accurate, complete, and not misleading and does not infringe or otherwise violate or breach any applicable laws or regulations; and

the usage, publication and posting of such User Generated Content does not violate these Terms and Conditions and will not and could not violate any rights of, or cause or could cause injury to, any third person or entity; and
d. further grant ActionHQ the right to pursue before any appropriate forum any person or entity that violates ActionHQ 's or your rights under any applicable law in the User Generated Content.
User Generated Content submitted by you is deemed non-confidential and ActionHQ is under no obligation to treat such User Generated Content as proprietary information. Without limiting the foregoing, ActionHQ reserves the right to use the User Generated Content as it deems appropriate, including, without limitation, deleting, rejecting, or refusing to post it. ActionHQ is under no obligation to offer you any payment or compensation for User Generated Content, respond to any User Generated Content or to attribute authorship of User Generated Content to you. If, nonetheless, under any applicable law, it is determined that you retain moral rights in the User Generated Content which you have posted to the Website, you hereby agree that:
you won't require that any personally identifying information be used in connection with the User Generated Content;
you won't oppose the publication, use, modification or deletion of the User Generated Content by ActionHQ; and
you waive and will not claim or assert any entitlement to any moral rights in any of the User Generated Content, to the extent permissible under applicable law.
Interactive Areas

This Website may contain Interactive Areas. If ActionHQ provides such Interactive Areas, you are solely responsible for your use of such Interactive Areas and you use them at your own risk. By way of example, and not as a limitation, you agree that when using any of the Interactive Areas, you will not post, upload, transmit, distribute, store, create or otherwise publish any of the following:

Material that is sexually explicit, violent, derogatory, unlawful, libelous, defamatory, slanderous, obscene, pornographic, indecent, lewd, harassing, threatening, an invasion of the privacy or publicity rights of a third party, abusive, inflammatory, fraudulent or otherwise objectionable;

Material that promotes illegal drugs, tobacco or firearms use;

Material that constitutes hate speech or encourages or provides instructions for a criminal offense, violates the rights of any individual or group, or that otherwise creates liability or violates any applicable local, state, national or international laws or regulations;

Material that may infringe any patent, trademark, trade secret, copyright or other intellectual or proprietary right of any third party;

Material that uses the names or likenesses of persons living or dead or their property without their prior express written permission or that impersonates any person or entity or otherwise misrepresents your affiliation with any person or entity;

Advertising or links to other commercial websites;

Names, postal addresses, telephone or telecopy numbers, email addresses, driver licenses, Social Security, national identity, passport and/or credit card numbers or other personally identifiable information of any third party;

Viruses, corrupted data or other harmful, disruptive or destructive files;

Material that is unrelated to the topic of the Interactive Areas in which such material is posted;

Material that communicates messages inconsistent with the goodwill of ActionHQ or which otherwise violates these Terms and Conditions; or

Material that, in the sole judgment of ActionHQ, is objectionable or which may expose ActionHQ, you or other Website users to any harm, prejudice or liability.
To the extent possible under applicable law, ActionHQ takes no responsibility and assumes no liability for any User Generated Content posted, published, displayed or uploaded by you, or for any loss or damage thereto, nor is ActionHQ liable for any errors, mistakes, defamation, slander, libel, omissions, falsehoods, obscenity, pornography, profanity or racial or gender slurs you may encounter or any other type of content posted, published, displayed or uploaded by third parties in violation of these Terms and Conditions. As a simple provider of the Interactive Areas, to the extent permissible by applicable law, ActionHQ is not and shall not be liable for any statements, representations or User Generated Content provided by its users on this Website. ActionHQ has no legal or contractual obligation to screen, edit or monitor any of the User Generated Content posted, published, displayed or uploaded to or through any Interactive Area and makes no claim that it will do so. However, ActionHQ reserves the option and right, at its sole discretion, to remove or modify any User Generated Content posted or stored on this Website without any prior notice of any type whatsoever and for any reason whatsoever.

Any use of the Website, including the Interactive Areas, in violation of these Terms and Conditions may result in termination or suspension of your permission to use the Website and/or any other website(s) owned or operated by ActionHQ.

Unsolicited Ideas Submissions

ActionHQ welcomes your feedback regarding our existing products, marketing strategies, business and customer service, subject to Section 4 above. Feel free to contact us with your valuable feedback.

However, our company policy does not allow us to accept or consider unsolicited ideas, suggestions, proposals, comments or materials, including for new or improved products, services or technologies, advertising campaigns, promotions, One for One ideas, product enhancements, processes, materials, designs, marketing plans, designs, artwork or new product names (collectively, "Submissions"). Please do not submit any Submissions in any form to ActionHQ or any of its employees. Since ActionHQ is constantly developing new ideas, strategies and products, we hope that you will understand that this policy is intended to help ActionHQ avoid potential misunderstandings or disputes when ActionHQ' products, lines of business or marketing strategies might seem similar or even identical to Submissions made to ActionHQ.

If, despite our policy, you still provide your Submissions to ActionHQ, the following terms shall apply to your Submissions, regardless of what your communication says. You agree that:

ActionHQ shall automatically solely and exclusively own the content and form of all Submissions and such shall not be returned to you;

ActionHQ may use, copy, redistribute and disclose the Submissions for any purpose in any manner, without compensation to you or any other person or party; and

ActionHQ is not and shall be under no obligation to: (i) pay any compensation for any Submissions; (ii) attribute any Submissions to you; (iii) respond to any Submissions; or (iv) keep any Submissions confidential.
Third Party Content; Links To Third Party Websites

Any Content, products or services posted on, transmitted through, or linked to by third parties from the Website are the sole responsibility of the third-party originator of such Content. ActionHQ does not control, approve, sponsor or endorse any third-party Content, products or services on or linked through the Website and we make no representations regarding, and are not liable or responsible for the accuracy, completeness, timeliness, reliability or availability of any third-party Content, products or services. Links to any third-party Content are provided for your convenience only. If you choose to access any third-party Content, you agree that you do so at your own risk and ActionHQ is not responsible or liable for any loss or damage of any sort that you may incur as a result of any third-party Content, products or services.

This Website may contain links to third-party services and resources. You acknowledge that (a) ActionHQ is not responsible for the contents of any linked website or any link contained in a linked website, or any changes or updates to such websites; and (b) ActionHQ is not responsible for any other form of transmission received from any linked website. ActionHQ is providing these links to you only as a convenience, and the inclusion of any link does not imply endorsement by ActionHQ of the website. Any concerns regarding any such link should be directed to the particular third-party website.

Access To And Use Of Website; Acceptable Use Policy

We do not guarantee that the Website, or any Content on it, will always be available or uninterrupted. Access to the Website is permitted on a temporary basis. We may suspend, withdraw, discontinue or change any or all part of the Website without notice. We will not be liable to you if, for any reason, our Website is unavailable at any time or for any period.

Although we make reasonable efforts to update the information on the Website, we make no representations, warranties or guarantees, whether express or implied, that the content on the Website is accurate, complete or up to date.

Acceptable Use Policy

By using the Website, you agree to comply with all content and conduct standards set forth in these Terms and Conditions. By way of example and not limitation, you agree not to:

modify, copy, distribute, transmit, display, perform, reproduce, publish, license, create derivative works of, frame, use, transfer or sell any information, products, services or Content provided through or obtained from the Website, including without limitation, engage in the practice of "screen scraping," or any other similar activity;

hack into the Website, the server on which the Website is stored, or any server, computer or database connected to the Website, or attack the Website via a denial-of-service attack or a distributed denial-of service attack;

modify another website so as to falsely imply that it is associated or affiliated with the Website;

damage, disable, overburden, transmit any worms, viruses, trojans, logic bombs or other material of a destructive nature, or interfere with any other party's use and enjoyment of the Website;

violate any applicable laws, rules or regulations in your jurisdiction;

use any automatic or manual conduct, device, process, software, program, algorithm, methodology or routine, including but not limited to a "robot," "spider" or other similar process or functionality to interfere (or attempt to interfere) with, damage, disable or impose an unreasonable burden or load on, the operation of the Website; or

use the Website for any illegal, obscene, abusive, offensive, harassing, improper or objectionable purpose, to sell or offer to sell any goods or services, to conduct or forward surveys, contests, or chain letters, or for any purpose that is prohibited by these Terms and Conditions.
Account Security

For any portion of the Website that requires a user name and/or password, you are responsible for all use of your account (under any user name or password) and for ensuring that all use of your account complies fully with the provisions of these Terms and Conditions. You shall be responsible for protecting the confidentiality of your user name(s) or password(s), if any.

Mobile Terms & Conditions

Copyright Complaint Policy; Infringement Notification

If you believe in good faith that certain Content on the Website infringes your copyright rights, please provide the written information requested below. The procedure outlined below is exclusively for notifying ActionHQ that your copyrighted material has been infringed.

Please provide the following information in the following order (including Section Numbers):

A clear identification of the copyrighted work you claim was infringed. Please describe the work, and where possible include a copy or the location (e.g., URL) of an authorized version of the work.

A clear identification of the material you claim is infringing the copyrighted work, and information that will allow us to locate that material on the Website, such as a link to the infringing material.

Your contact information so that we can reply to your complaint, preferably including your name, address, email address and telephone number.

Include the following statement: "I have a good faith belief that use of the material in the manner complained of is not authorized by the copyright owner, its agent, or the law. This information and notification is accurate. Under penalty of perjury, I am authorized to act on behalf of the owner of an exclusive right that is allegedly infringed."

The notice must be signed by the person authorized to act on behalf of the owner of an exclusive right that is allegedly infringed.
Notices of claims of copyright infringement on the Website should be emailed to:

privacy@actionhq.co, RE: Copyright Infringement

We suggest that you consult an attorney before filing a notice or counter-notice. Also, please note that you may be liable for damages (including, but not limited to, costs and attorneys' fees) if you make a false claim of copyright infringement.

We will review and address all notices that comply with the requirements above and applicable law, including but not limited to the Digital Millennium Copyright Act of 1998.

Repeat Infringers

In accordance with applicable law, ActionHQ has adopted a policy of terminating, in appropriate circumstances and at ActionHQ 's sole discretion, subscribers or account holders who are deemed to be repeat copyright infringers. ActionHQ may also limit or restrict access to the Website and/or terminate the accounts of any users who are deemed by ActionHQ to infringe any intellectual property rights of others, whether or not there is any repeat infringement, in ActionHQ 's sole discretion.

Indemnification

You agree to defend, indemnify and hold harmless ActionHQ, its officers, directors, employees, agents, licensors, suppliers, vendors, manufacturers and distributors (collectively, the " ActionHQ Parties") from and against any and all claims, actions, demands, charges, complaints, damages, losses, liabilities, costs and expenses (including but not limited to attorneys' fees), arising from or in connection with: (a) your misuse of the Website; (b) any Content submitted, posted, or otherwise provided by you to the Website, any of the ActionHQ Parties, and/or its agents, third party licensors or licensees, (c) your breach of any provision of these Terms and Conditions or any representations you provide herein, and/or (d) your use of the Website. ActionHQ reserves the right to take exclusive control and defence of any claim subject to this indemnification by you, in which event you will cooperate fully with ActionHQ in asserting any and all available defences. This provision does not require you to indemnify any of the ActionHQ Parties for any unconscionable commercial practice by such party or for such party's fraud, deception, false promise, misrepresentation or concealment, suppression or omission of any material fact in connection with the Website or any Content provided hereunder.

Disclaimer; Warranties

EXCEPT AS EXPRESSLY SET FORTH IN THESE TERMS AND CONDITIONS, YOU EXPRESSLY UNDERSTAND AND AGREE THAT THE WEBSITE AND CONTENT ON THE WEBSITE ARE PROVIDED "AS IS" AND ON AN "AS AVAILABLE" BASIS. TO THE FULLEST EXTENT PERMITTED BY LAW AND EXCEPT AS EXPRESSLY SET FORTH IN THESE TERMS AND CONDITIONS, ACTIONHQ DISCLAIMS ALL WARRANTIES, EXPRESS OR IMPLIED, INCLUDING, BUT NOT LIMITED TO, IMPLIED WARRANTIES OF MERCHANTABILITY, FITNESS FOR A PARTICULAR PURPOSE AND NON-INFRINGEMENT. ACTIONHQ DOES NOT REPRESENT OR WARRANT THAT THE WEBSITE WILL BE UNINTERRUPTED OR ERROR-FREE, THAT ANY DEFECTS WILL BE CORRECTED, OR THAT THE WEBSITE OR THE SERVER THAT MAKES THE WEBSITE AVAILABLE ARE FREE FROM VIRUSES OR ANYTHING ELSE HARMFUL. FURTHER, EXCEPT AS EXPRESSLY SET FORTH IN THESE TERMS AND CONDITIONS, ACTIONHQ MAKES NO WARRANTIES OR REPRESENTATIONS ABOUT THE ACCURACY, ADEQUACY, USEFULNESS, RELIABILITY, OR COMPLETENESS OF THE WEBSITE, CONTENT, THE CONTENT OF ANY THIRD-PARTY WEBSITE LINKED TO OR FROM THIS WEBSITE, USER GENERATED CONTENT, SUBMISSIONS, INFORMATION, GIVING INFORMATION MADE BY ACTIONHQ OR ITS GIVING PARTNERS, INFORMATION PROVIDED BY THIRD PARTY VENDORS, OR ANY OTHER ITEMS OR MATERIALS ON THE WEBSITE OR LINKED TO FROM THE WEBSITE.

ACTIONHQ ASSUMES NO LIABILITY OR RESPONSIBILITY FOR ANY (A) ERRORS, MISTAKES OR INACCURACIES OF THE CONTENT, INFORMATION, WEBSITE AND MATERIALS SET FORTH ON OR MADE AVAILABLE THROUGH THE WEBSITE, (B) PERSONAL INJURY OR PROPERTY DAMAGE, OF ANY NATURE WHATSOEVER, RESULTING FROM YOUR ACCESS TO OR USE OF THE WEBSITE, OR ANY THIRD PARTY WEBSITE(S), (C) ANY UNAUTHORIZED ACCESS TO OR USE OF THE SERVERS THAT HOST THE WEBSITE OR ANY THIRD PARTY WEBSITE(S) AND/OR ANY AND ALL PERSONAL INFORMATION STORED THEREIN, (D) ANY INTERRUPTION OR CESSATION OF TRANSMISSION TO OR FROM THE WEBSITE OR THIRD PARTY WEBSITE(S), (E) ANY BUGS, VIRUSES, TROJAN HORSES OR THE LIKE, WHICH MAY BE TRANSMITTED TO OR THROUGH THE WEBSITE OR ANY THIRD PARTY WEBSITE(S) BY ACTIONHQ OR ANY THIRD PARTY, AND/OR (F) ANY ERRORS OR OMISSIONS IN THE NETWORK OR ANY CONTENT, INFORMATION AND MATERIALS (INCLUDING BUT NOT LIMITED TO THIRD PARTY WEBSITE(S)) OR FOR ANY LOSS OR DAMAGE OF ANY KIND INCURRED AS A RESULT OF THE USE OF ANY OF THE FOREGOING.

NOTWITHSTANDING THE FOREGOING, THESE DISCLAIMERS HEREIN, DO NOT EXCLUDE ANY PRODUCT LIABILITY CLAIMS, STATUTORY CONSUMER RIGHTS, DAMAGES ASSOCIATED WITH PERSONAL INJURY OR RESULTING FROM COMPANY INTENTIONAL MISCONDUCT, RECKLESSNESS, FRAUD, OR GROSS NEGLIGENCE.

Limitation Of Liability

IN NO EVENT SHALL ACTIONHQ OR ITS SUBSIDIARIES, AFFILIATES, AGENTS, SUPPLIERS, VENDORS, MANUFACTURERS OR DISTRIBUTORS (COLLECTIVELY, THE "ACTIONHQ RELEASED PARTIES") BE LIABLE FOR ANY INDIRECT, SPECIAL, PUNITIVE, INCIDENTAL, EXEMPLARY OR CONSEQUENTIAL DAMAGES, INCLUDING, WITHOUT LIMITATION, DAMAGES FOR LOSS OF USE, DATA, REVENUE OR PROFITS, BUSINESS INTERRUPTION, OR LOSS OF BUSINESS OPPORTUNITY OR GOODWILL, ARISING FROM OR IN CONNECTION WITH (A) THE USE OF, OR INABILITY TO USE, THE WEBSITE; (B) THE PROVISION OF OR FAILURE TO PROVIDE CONTENT, OR SOFTWARE AVAILABLE FROM, ON OR THROUGH THE WEBSITE OR ANY THIRD-PARTY WEBSITE(S); OR (C) THE CONDUCT OF OTHER USERS OF THE WEBSITE, WHETHER BASED ON CONTRACT, TORT, NEGLIGENCE, STRICT LIABILITY OR OTHERWISE, EVEN IF SUCH PARTY HAS BEEN ADVISED OF THE POSSIBILITY OF SUCH DAMAGES. YOU ASSUME COMPLETE RESPONSIBILITY FOR YOUR USE OF THE WEBSITE. YOUR SOLE REMEDY AGAINST THE ACTIONHQ RELEASED PARTIES FOR DISSATISFACTION WITH THE WEBSITE OR ANY CONTENT IS TO STOP USING THE WEBSITE. THAT SAID, IF ANY OF THE ACTIONHQ RELEASED PARTIES ARE FOUND TO BE LIABLE TO YOU FOR ANY DAMAGE OR LOSS ARISING OUT OF OR WHICH IS IN ANY WAY CONNECTED WITH YOUR USE OF THE WEBSITE, OR ANY CONTENT ON THE WEBSITE, THE ACTIONHQ RELEASED PARTIES' TOTAL LIABILITY SHALL NOT EXCEED $100.00 IN THE AGGREGATE. NOTWITHSTANDING THE FOREGOING, THESE LIMITATIONS OF LIABILITY DO NOT EXCLUDE ANY PRODUCT LIABILITY CLAIMS, STATUTORY CONSUMER RIGHTS, DAMAGES ASSOCIATED WITH PERSONAL INJURY OR RESULTING FROM COMPANY INTENTIONAL MISCONDUCT, RECKLESSNESS, FRAUD, OR GROSS NEGLIGENCE.

Promotions

Any and all offers or promotions advertised on this Website are void where prohibited, and are subject to the posting of any official rules to such offers or promotions.

CLASS ACTION WAIVER

TO THE FULLEST EXTENT PERMITTED BY APPLICABLE LAW, YOU AND ACTIONHQ AGREE THAT ANY CLAIM RESOLUTION PROCEEDING WILL BE CONDUCTED ONLY ON AN INDIVIDUAL BASIS; CLASS ACTIONS AND ANY OTHER CONSOLIDATED, COLLECTIVE, OR REPRESENTATIVE ACTIONS ARE NOT PERMITTED AND YOU AGREE TO GIVE UP THE ABILITY TO PARTICIPATE IN ANY SUCH ACTION. To the fullest extent permitted by applicable law, you agree that you will not be a member of any putative or actual class in a class action brought by anyone else, nor will you seek to become a class representative. Class actions, private attorney general actions, and other consolidated actions are not allowed. Disputes regarding the enforceability, revocability, or validity of the class action waiver may be resolved only by a civil court of competent jurisdiction and not by an arbitrator.

CHOICE OF LAW/FORUM SELECTION

These Terms and Conditions shall be governed by and construed in accordance with the laws of New Zealand. You further expressly consent and agree to submit to the exclusive jurisdiction and venue of a court of competent jurisdiction located in New Zealand.

General Legal Provisions

These Terms and Conditions are effective unless and until terminated by either you or ActionHQ. You may terminate these Terms and Conditions as they apply to you at any time by ceasing to use the Website. ActionHQ may terminate these Terms and Conditions at any time immediately and without notice, and accordingly deny you access to the Website, for any reason in its sole discretion; however, the provisions in these Terms and Conditions that relate to intellectual property, indemnification, disclaimer, limitation of liability, and choice of law shall survive any termination of these Terms and Conditions. Unless otherwise specified, the Website and Content are displayed solely for the purpose of promoting ActionHQ products and services. This Website is controlled and operated by ActionHQ from its offices in Auckland New Zealand.

If any portion of these Terms and Conditions is held to be invalid or unenforceable, the invalid or unenforceable portion shall be modified in accordance with the applicable law with a provision that most closely reflects the intention of the original provision, and the remainder of these Terms and Conditions shall remain in full force and effect. The failure of ActionHQ to insist upon or enforce strict performance by you of any provision of these Terms and Conditions shall not be construed as a waiver of any provision or right.

We may provide notice to you relating to the Website and/or these Terms and Conditions by sending an e-mail to your last known e-mail address, and any such notice shall be deemed given and received on the day it is sent. A printed version of these Terms and Conditions and of any notices given to you in electronic form or otherwise shall be admissible in judicial or administrative proceedings based upon or relating to these Terms and Conditions to the same extent and subject to the same conditions as other business documents and records originally generated and maintained in printed form. You agree that any cause of action that you may desire to bring arising out of or related to these Terms and Conditions and/or the Website must commence within one year after the cause of action arises. If you access the Website from a location outside New Zealand, you are responsible for compliance with all local laws.

ActionHQ 's performance of these Terms and Conditions is subject to existing laws and legal process, and nothing contained in this these Terms and Conditions is in derogation of ActionHQ's right to comply with law enforcement requests or requirements.

These Terms and Conditions (together with our Privacy Policy, which is expressly incorporated herein by reference and which can be accessed on this Website, and any other terms that may appear on the Website from time-to-time) contain the entire understanding between you and us with respect to your use and access of this Website, and supersede all prior agreements, terms, conditions and understandings, both written and oral, with respect to such use and access of the Website. No representation, statement or inducement, whether oral or written, not contained in these Terms and Conditions (and any other terms that may appear on the Website from time-to-time) or the Privacy Policy shall bind any party to this agreement. No additional or different terms or conditions will be binding upon us unless expressly agreed to in writing by an officer of ActionHQ. No other representative has any authority to waive, alter, vary or add to these Terms and Conditions. Before using this Website please read through all referenced documents carefully.

Information or Complaints for California Users

Under California Civil Code Section 1789.3, California users are entitled to the following consumer rights notice: If you have a question or complaint regarding the Site, please send an e-mail to privacy@actionhq.co. You may also contact us by calling us at +64 9 415 4508. California residents may reach the Complaint Assistance Unit of the Division of Consumer Services of the California Department of Consumer Affairs by mail at 1625 North Market Blvd., Sacramento, CA 95834, or by telephone at (916) 445-1254 or (800) 952-5210.

Copyright

Information on this website is considered copyright and should not be reproduced without the express authorised written authority of ActionHQ.

Terms of Sale

IMPORTANT: THESE TERMS OF SALE INCLUDE A CLASS ACTION WAIVER. PLEASE READ THESE ENTIRE TERMS OF SALE CAREFULLY BEFORE PLACING AN ORDER WITH US FOR A PURCHASE OF A PRODUCT OR SERVICE. These Terms of Sale incorporate by reference the Terms of Use and Privacy Policy, and any capitalized terms in those agreements shall have the same meaning here.

Orders; General

By placing an order with ActionHQ, you are (i) offering to purchase a product and/or service, (ii) representing that you are at least 18 years old, (iii) representing that all information you provide to us in connection with such order is true and accurate, and (iv) representing that you are an authorized user of the payment method provided.

When you send us your order, we may verify certain items before the order is fulfilled, including without limitation your personal information, your payment information and your creditworthiness.

We reserve the right to: (a) refuse any order you place with us; (b) correct any errors, inaccuracies or omissions (including but not limited to the price) with regard to the products or services offered; (c) change or update information in connection with any products or services offered; and (d) modify or cancel your order, whether or not the order has been confirmed, each at any time without notice to you (including after you have submitted your order) and without liability to you. If we modify your order, we will attempt to give you prior notice of this and provide you with the opportunity to cancel the order in its entirety. If we cancel your order, we will attempt to notify you by contacting you via the contact information you provided at the time the order was made. We reserve the right to limit, reject, modify, or cancel orders that, in our sole judgment, appear to be placed by unauthorized parties, including resellers.

If your payment method has already been charged for an order that is later modified or cancelled, ActionHQ shall issue you a refund in the amount of the incorrect price back to your original method of payment. We apologize for any inconvenience this may cause you.
ActionHQ accepts the following methods of payment: Visa, MasterCard, and business pre-arranged credit.

Product & Pricing Information

All prices and products advertised are subject to change. Although the Website is composed with care, it may happen that the pricing information on the Website contains errors. We are not bound by our offer or any prices on the Website and we therefore reserve the right to modify or cancel your purchase in the event of spelling, pricing, or other errors on the Website.

All prices displayed on the Website are quoted in UD Dollars ($).

CLASS ACTION WAIVER

TO THE FULLEST EXTENT PERMITTED BY APPLICABLE LAW, YOU AND ACTIONHQ AGREE THAT ANY CLAIM RESOLUTION PROCEEDING WILL BE CONDUCTED ONLY ON AN INDIVIDUAL BASIS; CLASS ACTIONS AND ANY OTHER CONSOLIDATED, COLLECTIVE, OR REPRESENTATIVE ACTIONS ARE NOT PERMITTED AND YOU AGREE TO GIVE UP THE ABILITY TO PARTICIPATE IN ANY SUCH ACTION. To the fullest extent permitted by applicable law, you agree that you will not be a member of any putative or actual class in a class action brought by anyone else, nor will you seek to become a class representative. Class actions, private attorney general actions, and other consolidated actions are not allowed. Disputes regarding the enforceability, revocability, or validity of the class action waiver may be resolved only by a civil court of competent jurisdiction and not by an arbitrator.

CHOICE OF LAW/FORUM SELECTION

These Terms and Conditions shall be governed by and construed in accordance with the laws of New Zealand. You further expressly consent and agree to submit to the exclusive jurisdiction and venue of a court of competent jurisdiction located in Auckland New Zealand.

Disclaimer; Warranties

EXCEPT AS EXPRESSLY SET FORTH IN THESE TERMS OF SALE, YOU EXPRESSLY UNDERSTAND AND AGREE THAT THE PRODUCTS ON THE WEBSITE ARE PROVIDED "AS IS" AND ON AN "AS AVAILABLE" BASIS. TO THE FULLEST EXTENT PERMITTED BY LAW AND EXCEPT AS EXPRESSLY SET FORTH IN THESE TERMS OF SALE, ACTIONHQ DISCLAIMS ALL WARRANTIES, EXPRESS OR IMPLIED, INCLUDING, BUT NOT LIMITED TO, IMPLIED WARRANTIES OF MERCHANTABILITY, FITNESS FOR A PARTICULAR PURPOSE AND NON-INFRINGEMENT.

NOTWITHSTANDING THE FOREGOING, THESE DISCLAIMERS HEREIN, DO NOT EXCLUDE ANY PRODUCT LIABILITY CLAIMS, STATUTORY CONSUMER RIGHTS, DAMAGES ASSOCIATED WITH PERSONAL INJURY OR RESULTING FROM COMPANY INTENTIONAL MISCONDUCT, RECKLESSNESS, FRAUD, OR GROSS NEGLIGENCE.

Limitation Of Liability

IN NO EVENT SHALL ACTIONHQ OR ITS SUBSIDIARIES, AFFILIATES, AGENTS, SUPPLIERS, VENDORS, MANUFACTURERS OR DISTRIBUTORS (COLLECTIVELY, THE "ACTIONHQ RELEASED PARTIES") BE LIABLE FOR ANY INDIRECT, SPECIAL, PUNITIVE, INCIDENTAL, EXEMPLARY OR CONSEQUENTIAL DAMAGES, INCLUDING, WITHOUT LIMITATION, DAMAGES FOR LOSS OF USE, DATA, REVENUE OR PROFITS, BUSINESS INTERRUPTION, OR LOSS OF BUSINESS OPPORTUNITY OR GOODWILL, ARISING FROM OR IN CONNECTION WITH THE PROVISION OF OR FAILURE TO PROVIDE PRODUCTS, WHETHER BASED ON CONTRACT, TORT, NEGLIGENCE, STRICT LIABILITY OR OTHERWISE, EVEN IF SUCH PARTY HAS BEEN ADVISED OF THE POSSIBILITY OF SUCH DAMAGES. THAT SAID, IF ANY OF THE ACTIONHQ RELEASED PARTIES ARE FOUND TO BE LIABLE TO YOU FOR ANY DAMAGE OR LOSS ARISING OUT OF OR WHICH IS IN ANY WAY CONNECTED WITH THE PURCHASE OF ANY PRODUCTS ON OR THROUGH THE WEBSITE, THE ACTIONHQ RELEASED PARTIES' TOTAL LIABILITY SHALL NOT EXCEED $100.00 IN THE AGGREGATE.

Information or Complaints for California Users

Under California Civil Code Section 1789.3, California users are entitled to the following consumer rights notice: If you have a question or complaint regarding the Site, please send an e-mail to privacy@actionhq.co. You may also contact us by calling us at +64 9 415 4508. California residents may reach the Complaint Assistance Unit of the Division of Consumer Services of the California Department of Consumer Affairs by mail at 1625 North Market Blvd., Sacramento, CA 95834, or by telephone at (916) 445-1254 or (800) 952-5210

Copyright

Information on this website is considered copyright and should not be reproduced without the express authorised written authority of ActionHQ.
Let's make this officical
Sign up to stay in the conversation about everything, ActionHQ, Purpose, human insights, leadership, lifestyle and creative expression.